Hello! I'm
Annis
Holistic wellness coach, I will help you to live your best life, 1:1 and group sessions, online and in-person
Discover the power of a holistic lifestyle with healthy habits, breathwork, movement and spirituality
You weren't born to experience constant stress and anxiety.
But for many of you, that has become the reality.
There is a simple and effective method to regain health and trust in your mind, body and soul.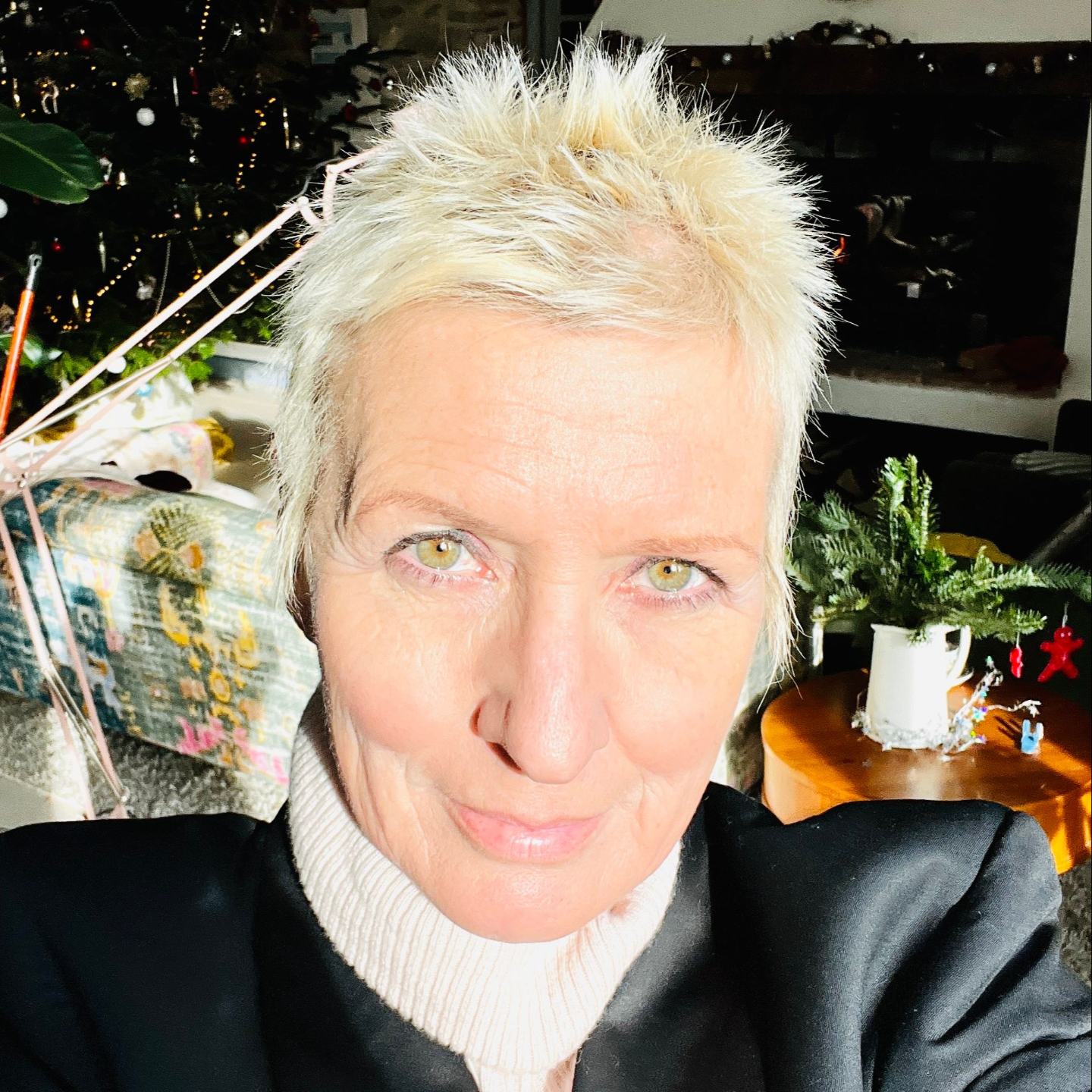 You can change your life and, indeed, change the world. Why am I so sure?
I seemingly had it all - the successful husband, the beautiful daughters in private school, the holiday home in France, the huge London house and a lifestyle to match. And yet, I was deeply unhappy.
Despite having a wealth of training, knowledge and years of practice and teachings of spirituality, I felt as if I was living someone elses life, under-qualified, over-the-hill, overweight and overlooked.
I was struggling. Every day I'd wake up with a sense of fear, and no-one knew. I put on a brave face, hid my pain and convinced myself that I was ok.
As a successful yoga therapist and life coach this simply did not make sense: I had worked with 100eds of people suffering from chronic illness, cancer, depression, with children with ADHD and autism, you name it.
Then I experienced my first breathwork journey, and I knew I had discovered the most powerful healing modality of them all. It finally all came together in one big beautiful modality of healing and transformation
Here is my story:
I staid way to long in a deeply unhappy marriage, made small and repeatedly shown that I always deserved to come last. I often was incredibly bored, trying to carve out little corners of contentment that seemed to be at odds with everyone in my life, numbing myself at wine o'clock. Then, an ugly reality became apparent and one of my daughters almost died.
I finally became I fierce enough to fight.
It took 2 years. Two years in which I (and both my girls) went through hell. I left my husband, lost my identity, my network, almost all of my so-called friends and was diagnosed with PTSD.
As so often in life, when I was ready, the teacher appeared and I joined a free online breathwork session. I just thought, why not? As a yoga teacher I know a lot about breathing, but I had no idea what to expect.
Within minutes, my whole body was alive, tingling, my mind went still and I literally felt as if I was floating on a cloud, bathed in sunlight. It was probably one of the most life-changing moments of my life.
And that was the beginning. I learned to let go, to forgive and realised what manifestation truly meant. I learned that not only my nervous system was completely whacked, the PTSD had messed up my breath completely too.
I'd let circumstances control my life and was actually causing my own stress and anxiety because I had unintentionally trained my body to breathe as if I was in constant fight or flight mode. There was no way out!
On top of it all, we are told how to age: The fast pace, the bad food and sedentary lifestyle, the underworking metabolism, the overworked hearts, the snoring above the age of 40 are widely accepted as normal. They told you to meditate, but how could you possibly meditate when you are running on 180 EVERY DAY?
All the myths about ageing and health we have learned to accept as the truth are a LIE told to us by society and big corporate marketing departments.
Changing into a completely natural lifestyle, consistently sticking with my daily habits, yoga and eventually breathwork was a total game changer. I learned to truly tap in and it changed my life completely. As I write this, I am 58 years old, fit and healthy, living my very best life.

If I could manage to get out of a seemingly hopeless situation - so can you!
You start with small steps. You change the way your breathe. You remove toxicity from your life. You learn to love yourself. And you are the one in the driving seat at your own pace. For example, if you are able to shape your breath, YOU can consciously create your own transformation. I am just the facilitator.
So let me repeat that:
YOU CAN CONSCIOUSLY CREATE YOUR OWN TRANSFORMATION
This is simultaneously an awesome gift and huge challenge. Accept it!
Once I developed my unapologetic self-care routine, I started to immerse in research, training and daily practice, which has completed my holistic way of life and super-charged my teaching. I am no longer fearful and stressed. I have been able to show up for my girls, for my clients and above all, for myself.
My energy levels are constant, my passion and love for life are amazing. I stopped the self-sabotage and was able to make lasting changes. Within a couple of years, my entire life had changed in ways I had never dared to imagine.
Today I live in my spiritual home in deepest rural France, mum to 2 almost grown up girls, 2 black cats and 2 tiny powderpuff dogs.
You will find me breathing, teaching and practicing in my studio, diffusing essential oils in every room, talking to ancient trees in the forest, or waterskiing on the lake. Check me out on Instagram, TikTok and Lemon8 as @annisfender.
"As we become the change we create abundance for all."
Join the next journey
How we can work together:
Choose Offerings, Shop or Essential Oils in the site menu. Most of my offerings are online, apart from, obviously, the retreats.
Radiant Life!
The program for women who know that everything they want is on the other side of fear, but who are not quitre ready to leave the comfort zone. This life-changing program is for you if you know something needs to be done, but you are just not sure where to start.
Group Breathwork Sessions: You'll receive a zoom link, and, should you be unable to attend live, a recording that is yours to keep for up to 4 weeks, depending on the date.
1:1 If you want to dive deep, join my 12 week 1:1 program. Work directly with me in a bespoke program to release your past traumas and stories, identify blockages, realise where they originated from, overcome them and co-create the life you always dreamt of. Every single life experience is in the breath - from our first inhalation after birth to the last exhalation before we leave this world. You may know breathwork from your yoga classes, but this, I promise you, is something else. It is the ride that immediately initiate a huge shift, can release trauma, create bliss beyond anything that you have experienced. Liberation starts here!
Recordings: Coming soon. For now, download your FREE daily 10 min breathwork activation here
In-person: Group and 1:1 classes are available on request in my studio, or I may travel to you if required. Sessions should not exceed 10 people for a truly personalised experience. All technology (headphones, microphones, speakers etc) provided by me
Retreats
Visit link in bio for this year's retreat in Tuscany!
"We always talk about the body giving us problems — in truth, it is often us who gives the body problems."
- Doug Keller
"Annis is intelligent, empathic and calm, a brilliant combination for a teacher." Dr. P. L.
Are you

ready

?

Let me help you to break free from the limiting stories that defined you; find your purpose and live your most authentic life. Step into
your radiance right now:
Let's Connect
"Working with Annis has helped me to make a definite mind-body connection that has enabled me to pursue my own journey in healing my emotional and physical health."
- M.C.
I have never felt this good!
- V.T. (after a healing session)
"Annis enthusiasm for her subject is infectious. She is extremely conscientious, honest and peace-loving, and regardless of class size, she has the ability to connect to her students' needs and abilities. Iris is a focused, calm and confident teacher, who freely shares her knowledge and makes everybody in the room feel comfortable."
- S.T.
"Annis's strengths are her sensitivity to the needs of her clients, her intelligence, her broad and deep knowledge of her subject, her mental flexibility, her conscientiousness and thoroughness in her research and preparation, and her considerable experience of teaching at all levels. She is kind, friendly and has a sense of humour, as well as being realistic and practical.
Practising yoga with Annis has not only been therapeutic for me, but has been a life-line. I have had Myalgic encephalomyelitis/chronic fatigue syndrome for many years, and Annis has helped me to improve this condition. I recommend her highly and without reservation."
- Dr L.W.
Boost your body and mind with this
10-minute Breathwork Activation
DOWNLOAD THIS FREE AUDIO NOW,
And get a glimpse of the experience & true power of breathwork.
Everything is possible!
Be the first to know about new journeys and upcoming events. This is where it all begins!